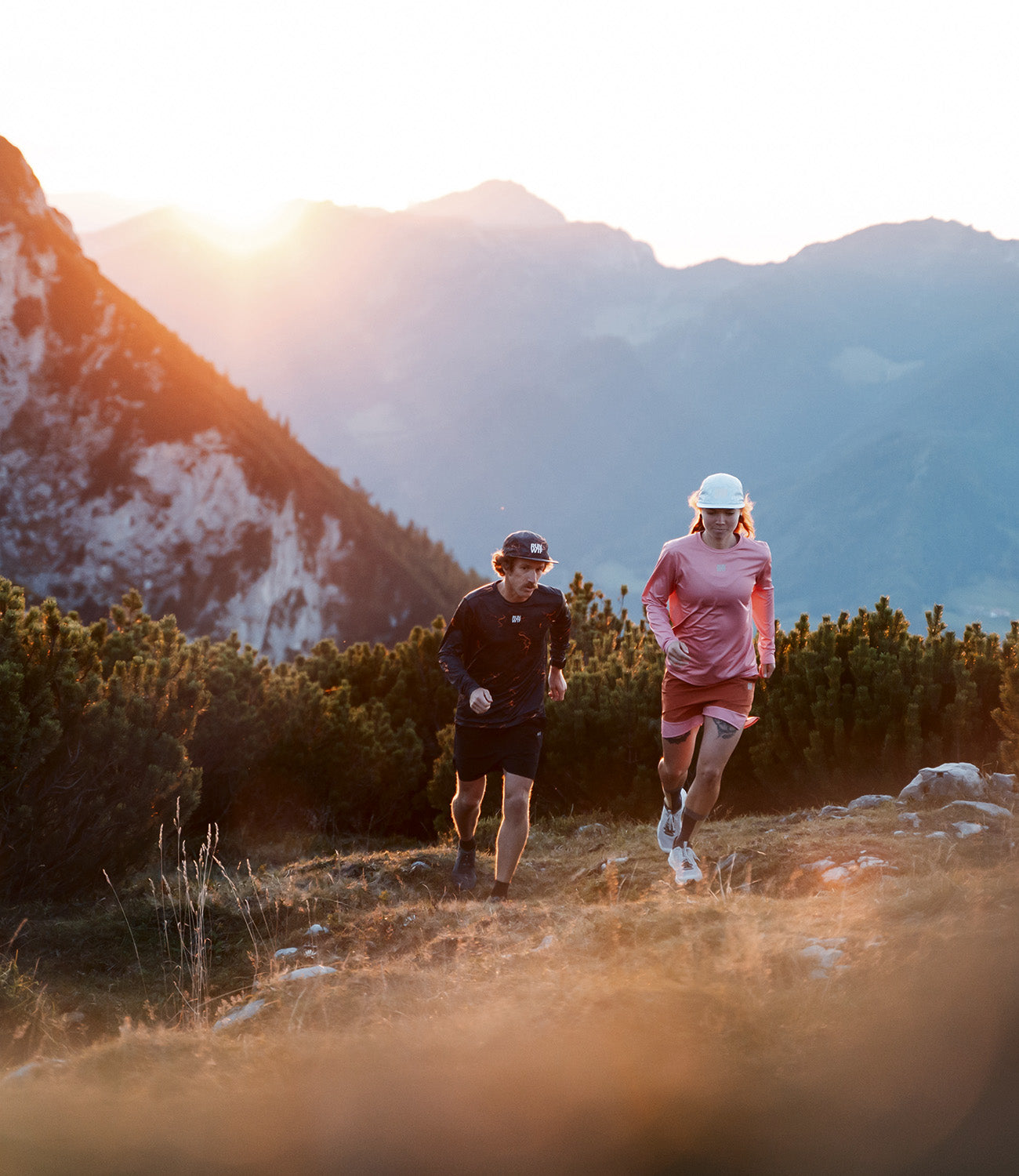 Goals & Values
At RUN WTF, we don't just see ourselves as a running apparel brand. We are your cheering team, because we celebrate seeing you go out and give your all to running between the madness of everyday life, your job and your family. That is outstanding and it makes you outstanding. With RUN WTF we don't just want to be your new running apparel, we want you to join our club! But we want to be sure that you know what we are stand for. So we disclose our goals and values here:
RUN WTF was founded in 2021 by (ultra) runner Flo(w) Neuschwander. Flo "ballert" for more than 25 years and he still blazes for running. He lives in his running shoes and knows what is important when it comes to producing high-quality running clothing. That's how he came up with the idea of RUN WTF.
When Flo is not running, he spends his time with his wife Constanze and their daughter. Since the birth of his daughter, he wants to do his part to leave the world in as good a condition as possible for the next generations. Because from his point of view, footprints are only good if they are proofs from the last trail run in nature.
So the journey of RUN WTF began with a simple idea: to develop high-quality running clothes that are not only functional and support your running performance, but also have as little impact as possible on both human beings and nature.
We are proud to say that our commitment to endurance sports is in no way less than our commitment to sustainability and fairness. When selecting fabrics, we use almost 100% recycled fibres. Only where recycled fabrics cannot keep up with the "first fibre" in terms of functionality we currently use other fabrics. Already in the first collection of RUN WTF, we use a total of two fibres.
It is important to us to maintain short production routes, reduce waste and support local communities as much as possible. That's why we source all fabrics and accessories entirely from the EU. Our products are made with precision and care by a dedicated family business in Portugal. Packaging materials, if plastic, are made from recycled plastic.
 We want to evolve with each collection. That's why we review cuts and materials and continue to develop products with a view to even better functionality. But we also want to become even more sustainable. Our goal is to implement new products as a circular fashion brand by 2030 and at the same time add old fibres back to the circular economy within the company.
We are happy to have you in the club. Let's celebrate the extraordinary ambivalence of running. Its power, the challenges, the victory and the destruction! Moreover, let us all be respectful towards the surface on which we are running.
Be Outstanding
And RUN WTF!